Woodland Yoga and Relaxation Day Retreat
Woodland Tipis and Yurts,
Sat 24 Jun 2023
10:00 AM – 4:30 PM
This Summer Woodland Yoga and Relaxation Day Retreat is to be held in the magical and beautiful landscape in the heart of rural Herefordshire, a short distance from the River Wye.
Location:
Woodland Tipis and Yurts, HR2 6QD
A beautiful, spacious marquee provides the indoor setting for us to experience the range of sessions shared by our team of practitioners, as well as having access to the acres of woodland in this private landscape, where you can bathe in nature's gifts. Accommodation can also be booked if you wish to stay longer and make a weekend of it in the gorgeous Mongolian yurts or tipis and make use of the wonderful hot tubs.
Your day has been carefully crafted to bring you a special day of deep release, self care, unwinding and movement to re-connect with yourself and nature in this healing environment.
The day will consist of
Welcoming with teas and refreshments of fruit and nibbles after your journey.
The order of the day is weather dependent but will consist of
One Scaravelli inspired Yoga session by Alexandra Jones of Meridian Yoga, meditation and relaxation – retreat leader and recent winner of Yoga studio of the Year 22/23 Midlands Prestige Business Awards. Alexandra has been teaching for over 18 years and provides inclusive Scaravelli yoga, the principles being grounding, mindful movement, healing the spine and breath focus, with a particular emphasis on deep release and inviting ways to let go of stress, and yoga being accessible to all, all. A non competitive practice with a warm and open teacher who will lead you on a magical journey of unwinding, with influences of somatic movement.
One Kundalini Yoga session – shared by Rebecca Gunton, a sensitive and thorough teacher, Rebecca brings amazing gifts with her teaching, which inspires, invigorates and brings energy rises and deep rest.  Through Kundalini yogas mix of movement, mantra, meditation and breathwork, you can feel the vibrant shifts and changes this practice offers. Rebecca is an excellent, interesting and open teacher.
Break time refreshments – snacks and drinks
A full sound bath healing session with Angie latham of Sacred Earth Sound Healing – Angie is a magician with her full range of instruments and provides a wonderful experience in the back drop of the woodland sharing her craft with expertise, from crystal singing bowls, koshi chimes, to magnificent gongs, Angie brings her craft to this beautiful environment and weaves her magic in a full session of sound healing, the collection of the sounds is an incredible marriage with the breeze and gentle winds of summer.
A fire ceremony in the woodland A time to collect and commune by the fire with the group, under the canopy of the trees in the woodland, with the hay bale circle where we have space and time to take part in activities to promote self reflection.
A meditation and relaxation session – be led on a practice of meditation and visualization within the woodland (weather dependant or in the marquee) a very special place. Clear your mind and release all your busyness with the practices crafted and designed to help you unwind.
Free time to explore the environment and the Woodland
At the end of the day Refreshments and a variety of fruit and cakes will be provided for you to graze.
A pack lunch is required as we have no kitchen facilities. Thank you.
We look forward to welcoming you to the woods for this magical day together. x

(Next woodland yoga and relaxation retreat date is 29th July 2023)

website and email

www.meridianyoga.net

alexandra@meridianyoga.net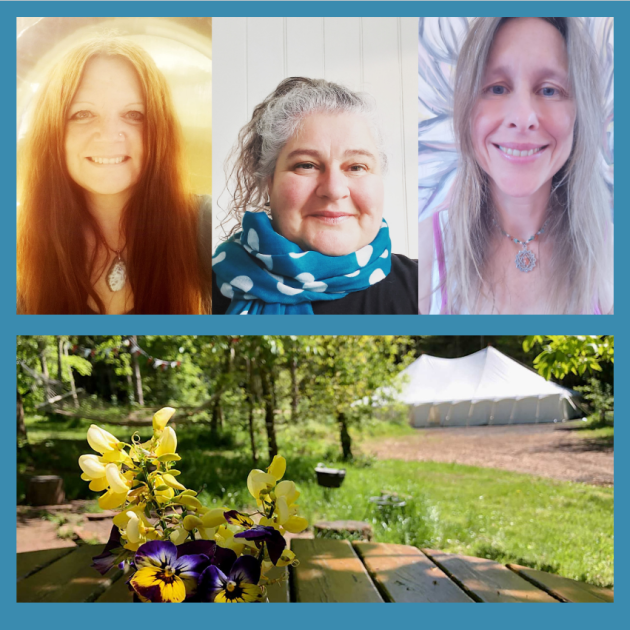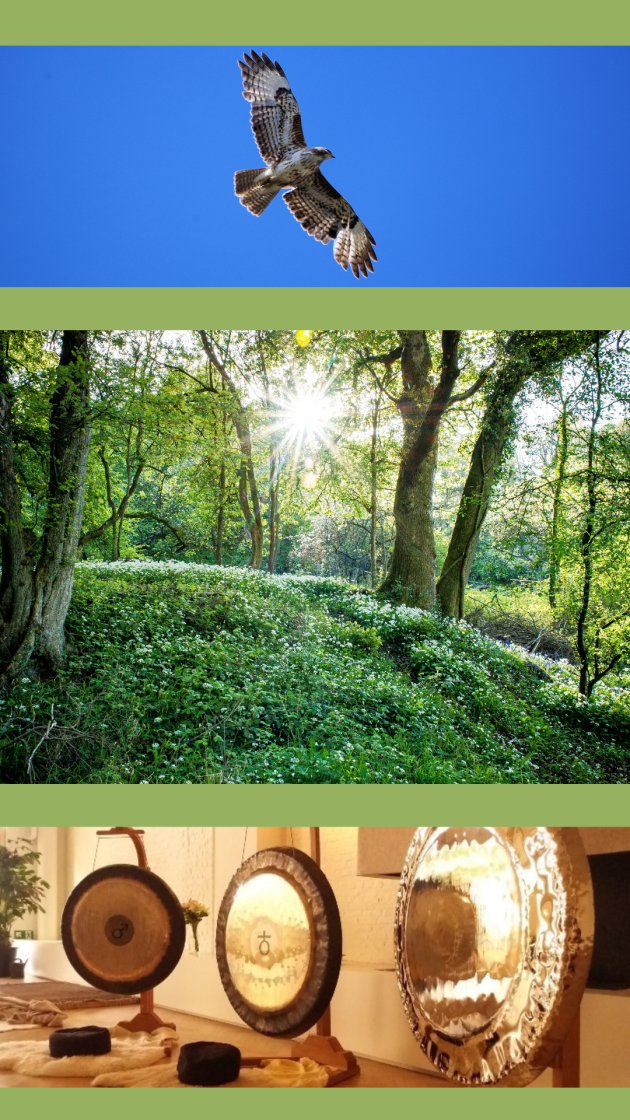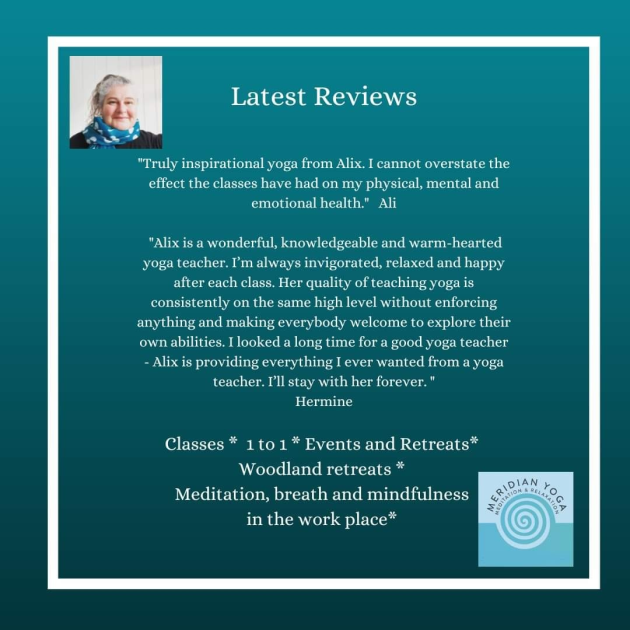 LOCATION
Woodland Tipis and Yurts, HR2 6QD